User Experience
App Architecture & Development
Product Design
Project Strategy
Ecommerce Integration
11
Accurate and Accessible Inventory Every Time
THE CLIENT
Astarte Biologics is a state-of-the-art biotechnology supplier based in Washington with a focus on immunology research services and the production of cells, protocols, and lab equipment. By developing and providing well-characterized immune cells to researchers, Astarte aims to enhance programs in vaccine development, drug safety testing and infectious disease research.
THE PROJECT
Astarte approached us with a serious need for efficiency, from new content management systems that communicated with one another, to better workflow, customer service, and profitability as an output. As it stood, their data inventories lacked integration and consistency, some even requiring manual updating. What they needed was an integrated biotechnology data management system to advance their business.
THE APPROACH
Our team worked hand-in-hand with Astarte to figure out an elegant solution to their disparate business needs, which included everything from freezers holding cell products to manual spreadsheet inventories to product categories and so much more. The idea was to create a unified, cohesive whole from all these moving parts. After reviewing their workflow, product inventory and use requirements, we designed a comprehensive data architecture that could manage complex types and lots. We then integrated these technologies in a seamless app and website platform.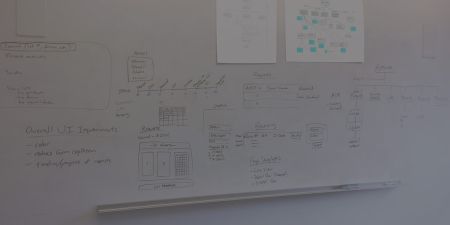 THE RESULT
We worked with outside developers to create not only a customized website and automated data management system that streamlined Astarte's everyday business needs, we also designed a sophisticated app that provided seamless control of the entire system. The final outcome was one of simplicity and ease in the face of complexity, and a better experience for end users.
We contacted High Seas to build us an Inventory Management System to help modernize our company. The problem turned out to be more complex than anticipated. Their team quickly proved to be a critical asset as they solved operational and data strategy problems while providing insightful guidance on product management. High Seas elevated our business operations from inadequate and often-inaccurate manual spreadsheets to a customized system of automated inventory tracking.
Before High Seas, we updated our inventory and website manually while using insufficient spreadsheets that frequently left inconsistencies across datasets. Now we can manage everything in one place, tracking and managing our complex cell products more accurately while also being fully integrated with our ecommerce website.
The High Seas team took our business seriously and personally. They worked hard to understand our products and become domain experts, providing the best solutions for our needs. The expertise they brought to the table, combined with their commitment to partnership made High Seas the ideal solution for our problem.
Anne Lodge, Ph.D.
Founder Astarte Biologics, Inc